AutoPkgr - A Front End for AutoPkg
---
---
Recently, a couple coworkers of mine and I released AutoPkgr, a GUI front end for AutoPkg. AutoPkg is an extremely powerful command-line tool that allows IT administrators to automate OS X software packaging and distribution. AutoPkgr extends this functionality by adding the following key features:
Easy tracking of which specific AutoPkg recipes you care about.
Automatic scheduled checks for new downloads that are available as part of the AutoPkg recipes you subscribe to.
Email notifications when new items are downloaded.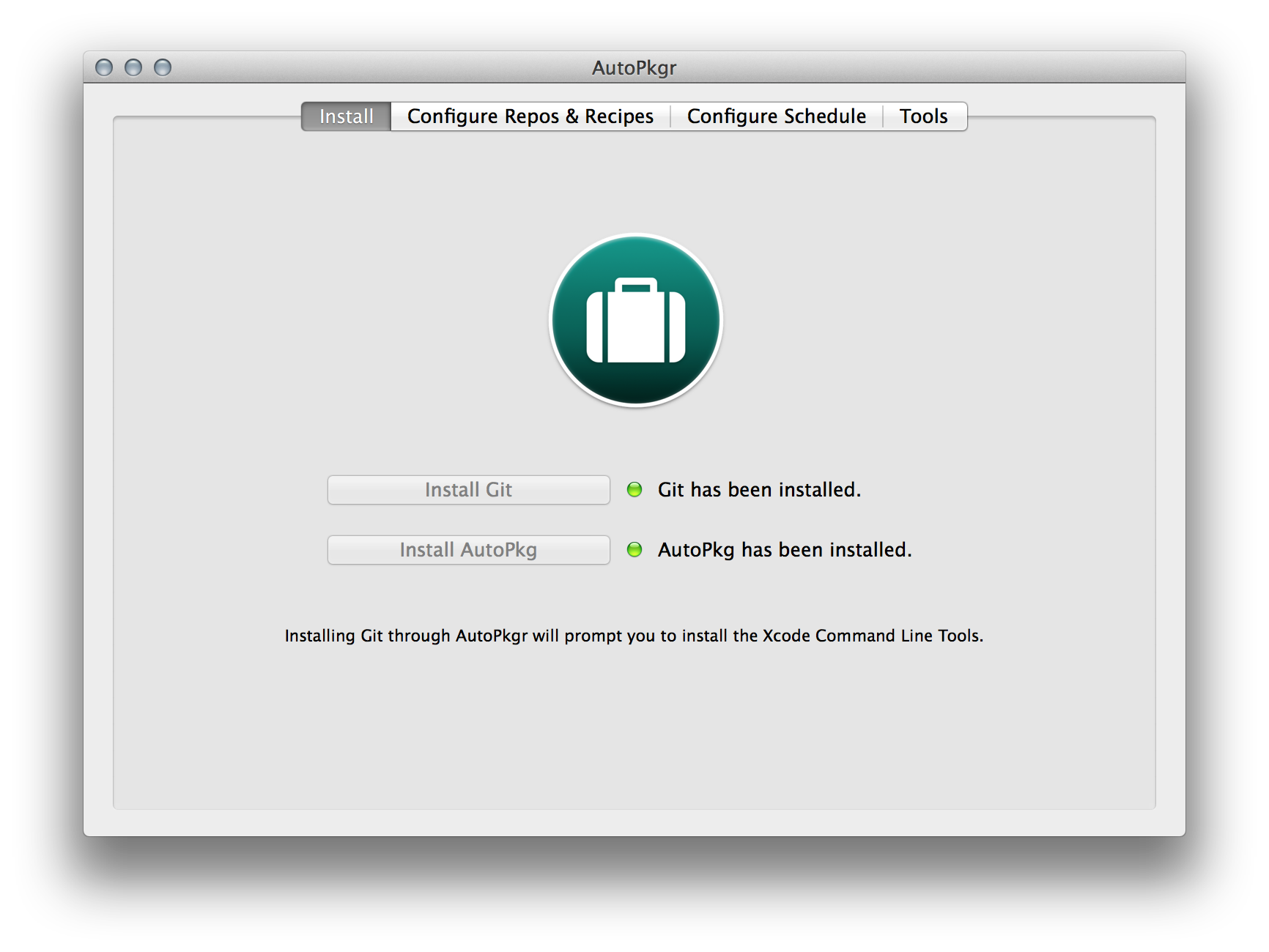 It's been a ton of fun developing AutoPkgr, and best of all the response from the community has been fantastic.
Here's to making awesome tools and sharing them.